Madrid, 23 january 2023
Elecnor enters Denmark by taking part in the construction of the underwater tunnel which will connect the country to Germany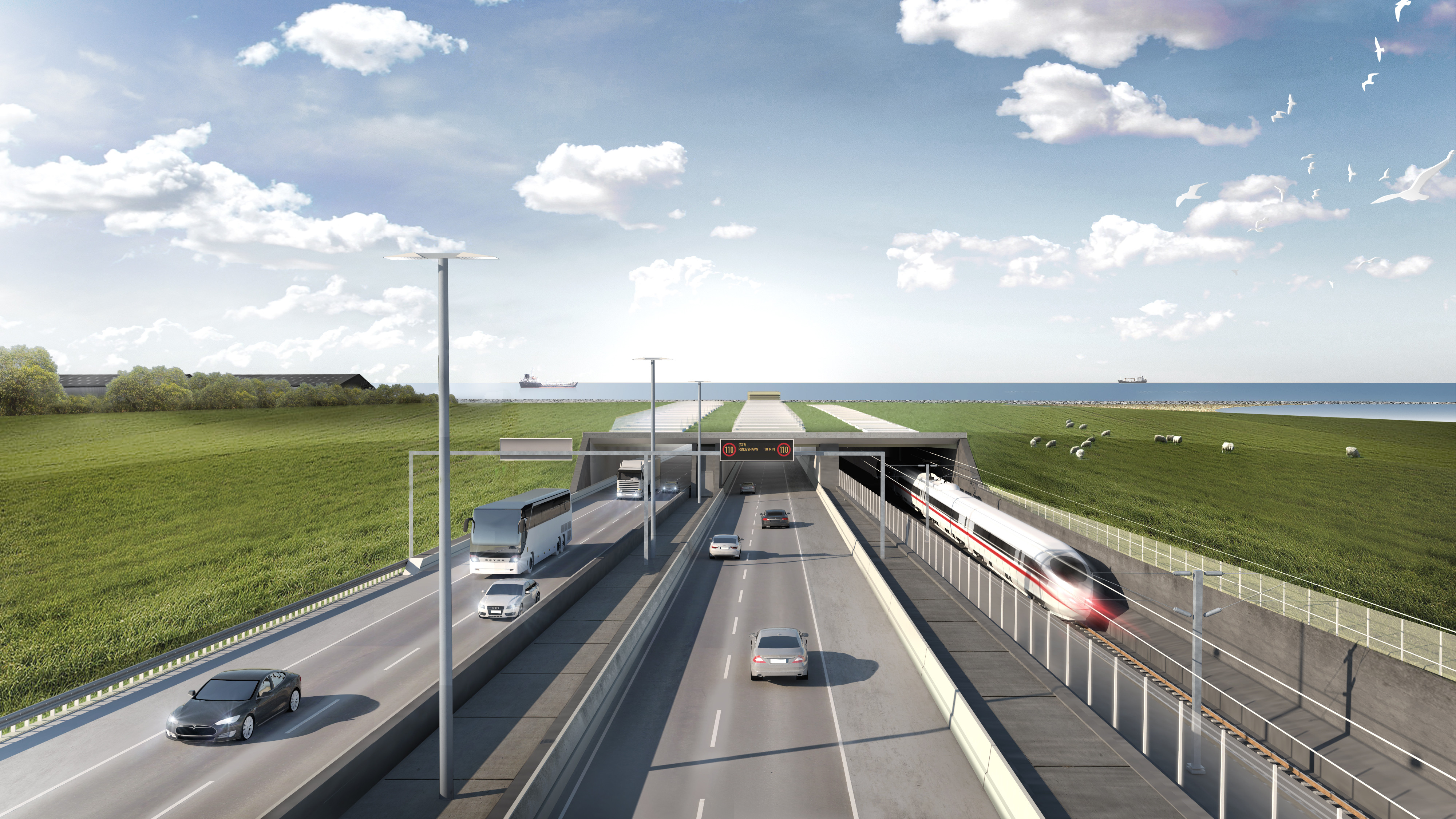 This is the Group's first contract in Denmark, worth EUR 45 million, as part of one of the largest construction projects in Europe
The Elecnor Group has been awarded the contract for the construction of a traction substation system which will supply green energy to the systems in the Fehmarnbelt tunnel and to the railway which will connect Denmark, Germany and the Danish island of Lolland, for a total of EUR 45 million. Elecnor's participation in the project represents the first contract awarded to the company in Denmark.
This megaproject, which is worth EUR 10,000 million and represents both the largest infrastructure project in Denmark and the world's longest underwater tunnel, is part of the European Commission's Ten-T programme which focuses on reinforcing transport links and interconnectivity on the continent. 
This traction substation systemn will have the capacity to support the electric transport of the future, including the electric vehicle charging stations, thereby assisting the transport sector in the ecological transition. It consists of three 25 kV transformers to provide electricity for railway traction, two 20 kV transformers for the tunnel power supply and two load balancers.
The contract will start in January 2023 and the work will be finished in 2028, followed by a 5-year maintenance period.
The Fehmarnbelt Link is an immersed tunnel of 18 kilometres in length which will connect Rødbyhavn, on Lolland (Denmark), with the island of Fehmarn (Germany) and will create opportunities for companies, travellers and tourists, by forming the backbone of a new European economic region. The underwater tunnel will have two railroad tracks and two roads with two lanes each, as well as escape routes. 
As well as the underwater tunnel, the Fehmarn Belt Link includes facilities on land, on both the Danish and German sides. The railway is being adapted to include electric rails on both sides of the Fehmarn Belt and is constructed to allow for speeds of up to 200 kmph. When the tunnel is finished, it will be possible to travel between Hamburg and Copenhagen in under 3 hours. 
"The signing of this contract represents another milestone in the construction of the Fehmarnbelt link. We are looking forward to working with Elecnor in the important work of preparing the tunnel so that it will function without CO2 emissions in 2029", stated Jens Ole Kaslund, Technical Director at Femern A/S.